Electronics Sector Jobs in year 2015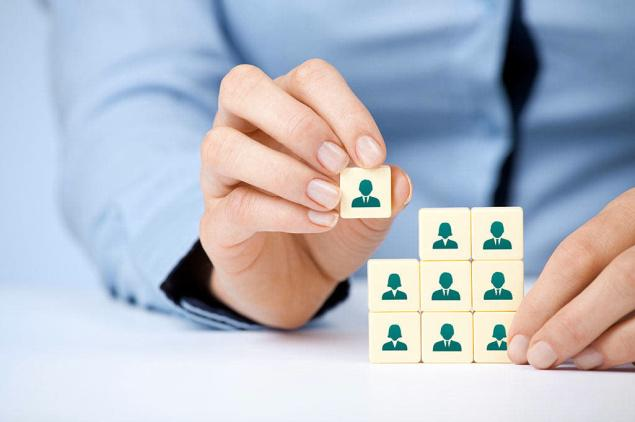 Indian Electronics engineers are the most qualified & eligible engineers in the world, but still unemployed. Let's see why?
Employment is the most important aspect determining the growth of opportunities & economical sustainability of a society or segment. In year 2014 with the change in Government of India and Govt. policies in favor of business & industries, a quick impact on the carrier opportunities in India can be seen. In the 2015 ahead, carrier opportunities are questioned with many effecting factors like, will there be more technical & white-collar jobs available, what will be changes, in pay scales, employment of Indian candidates by international companies, will increase or decrease.
The very first thing strike in the mind when you got admission into a particular educational stream or institute is what kind of carrier opportunities you will be getting on competition on the course, What will be the salary packages available and what will be job locations (India & abroad both). All these factors pretty depends on the market status at a particular time and the current trends. In this story we shall try to cover one of the largest business segments of the Indian Industry, Electronics in this story. Indian Electronics engineers are the most qualified & eligible engineers in the world, but still un-employed. The possible reasons are insufficient jobs, tendency towards white-collar jobs, un-awareness to upcoming opportunities and many more. Joint efforts of industry, educational institutes and Govt., are required to employ this skilled talent in personal & national growth.
Jobs in year 2015
Year 2015 seems to be very positive in view of favorable Govt. policies for Indian electronics industry. New PM policies promote new set-ups in India, foreign investments & stable economy. All these efforts have given a sense of security to the industry. The result of that is definitely very much optimistic for carrier opportunities in the field. Increase in the existing set-up will promote employment of more skilled & experience as well as entry level talent in the companies. Foreign investment, will ask for extended man-force & infrastructural set-up in India that as result increase job opportunities. The last and the most important factor is the stable economy. The cruelest aspect of recession is firing of employed peoples. When market and industry sees a stable and economical growth in the country, it not only ensures security of existing prospects but also opens new gateways for the training & placement companies and big organizations, to prepare new teams for future business plans, creating a ray of light in the society.
Influential Factors
In India, the electronics carrier opportunities are very wide, but still the un-employment figures are drastic. Why?? If there are Jobs and there are peoples, so where the things did gets messed-up. Perhaps the answer lies within our educations streams. We all dreams of a white collar job, in metropolis, full of life-styles, but the really check is completely different. Indian manufacturing facilities back-out, because skilled labor is not available or very costly, people technically qualified doesn't want to work on shop floors. Another factor is the talent in our rural areas. 50% of Indian engineers are from rural or economical poor backgrounds, and couldn't get proper counseling on where to apply for job and what kind of jobs suits their talent well. Another associated factor is electronics sector is very much limited to the city areas. In year 2015 Govt. is expected to take major steps to cater to these factors. Technical work-shops are being organized by many state Govt and organizations, for students and professionals to open their minds for real ground challenges and proper counseling can helps a lot to connect right person to the rite job. Carrier guidance set-ups are also expected in late 2015, in the small cities and institutes to connect people in these areas to the new opportunities, as a Govt. initiative. Govt. is required to work with organizations, to take job opening to the peoples in small cities so that they don't have to move to other metropolis or country in search of employment.
Self-Employment
In our article so-far we talked much about technical studies, the biggest advantage of being technically educated to a person and society is being self-employed. A self-employed person, not only helps himself, but also opens opportunities to others. Year 2015 presents some really bright opportunities for self-employment or setting up new business set-ups helped by Govt. findings.
Jobs Availabale
Akademika Lab Solutions
Application Engineer , Pre-Sales and Marketing Department 
Contact: 09004904462,  Email: shankar.lab@akademika.in
Advance Tech Services Pvt. Ltd.
Sale Executive
Contact: 011-47002024 to 27,  E-mail : info@advancetechonline.in
Pulraj Electronics Pvt Ltd
Quality Incharge- QC
Contact: +91 2227685069, Email : info@pulraj.com
Crown electronic systems
Testing Engineer & Sales Engineer
Contact:Telephone  011-64508650, Email: crown_tnm@yahoo.com
Avante Global Services Pvt Ltd
Sales & Application Engineer
Contact: Mr Praveen Kumar Gupta   011-26473068, 26473069,
Email : pkg@avante.in
Silicon Interfaces Pvt Ltd.
Trainee/Assistant Engineers/Engineer/Senior Engineer – VLSI Designs
Contact: 022 2209 0934, Email: recruit@siliconinterfaces.com
Accurex Solutions Pvt Ltd
Sales executive  and sales coordinator
Email : rammohan@accurexsolutions.com