Hire man lift or boom lift in Mumbai, India
Man lift on hire located in Mumbai, India is one of the well-reputed names in providing  services of Man lift to the different project of Public Sectors, Private Sector,  and Government undertakings all over the  India. The Man lift on hire company has made remarkable position in this realm by offering best man lift services on hire to the clients.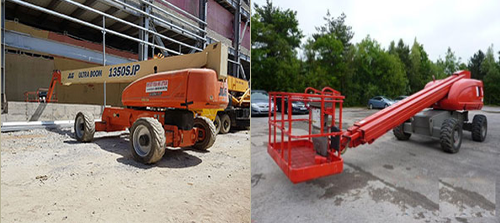 Under the ownership of Mr. Sameer M Mirani & Mr Sachin M. Mirani, with their perseverance and quality-centric approach has provided better service to the client and has put the company on the avenue to higher growth.
We hold immense expertise on hiring the quality range of Boom lift, Scissor lift and Man lift in India and have extensively catered to a range of industries such as Engineering Co., Oil & Gas Refineries, Chemicals – Cement Plants, Shipyards, Power plants, Airports, Metro & Mono Rail projects.